Theodore Bear Harvey
"Bear"

"Just thought I would give you an update on Bear, who just turned 4! He is from Hershey/Sissy October 2008, and is the best! I have been competing in agility with him for 2 years now, and he has earned 15 titles in AKC, CPE, and USDAA, along with his CGC. We went down to AKC National Juniors Agility Competition last December and took 3rd Overall High in Trial. We are so thankful he is a part of our family, and wouldn't change a thing about him! He is absolutely perfect :) In addition to agility, he has been trained in obedience and some flyball."
Morgan
UpDated 10-23-2012
---
Bear was one of our previous cockapoo puppies that we had sold to the Harvey Family. We are so Proud of "Bear"
Bear has over 100 ribbons now! He works really well with Morgan, and Morgan has a blast training Bear!
Morgan has really worked with Bear and we are very proud of Morgan and Bear they are the best of friends.
I ask the Harvey family if I could share these pictures and videos on my web site so I can show other families what their cockapoo puppy could do with some training.
---
Bear is being considered as a potential movie star! Their is a company is Atlanta, Georgia looking at Bear and another dog to make a movie in February or March that is great news just to be considered for the opportunity to play in a movie. I will be keeping everyone up to date on Bear so please come back and visit us often for new up dates. So let's kept up with Bear an see what happens.
UpDate on Bear: Bear didn't make it to the big lights. They decided he was too cute! They needed a rougher looking dog with bad teeth and legs. Bear is still our Movie Star you kept up the good work Bear.

Please visit our Photo Gallery Page to see more pictures of Bear

and also go to my Facebook Page and look for the video with Bear in action when he won 1st Place AKC Open Standard.
Meet "Bear"

This is Bear in 1st Place AKC Open Standard
CPA Club AKC Agility Competition at
Greensboro, North Carolina with Morgan.
Dim lights Embed Embed this video on your site
This is me "Bear" in Open competing in agility.Morgan has done a Great job training Bear
Dim lights Embed Embed this video on your site
Dim lights Embed Embed this video on your site
Dim lights Embed Embed this video on your site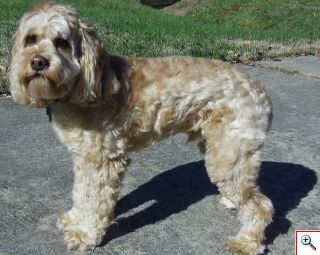 web counter
November 9,2012